We try to be as transparent as possible to reduce dissatisfaction. This is only a snap shot, and we recommend checking out our whole website including our terms and conditions. If you need clarification, please check with a member of staff.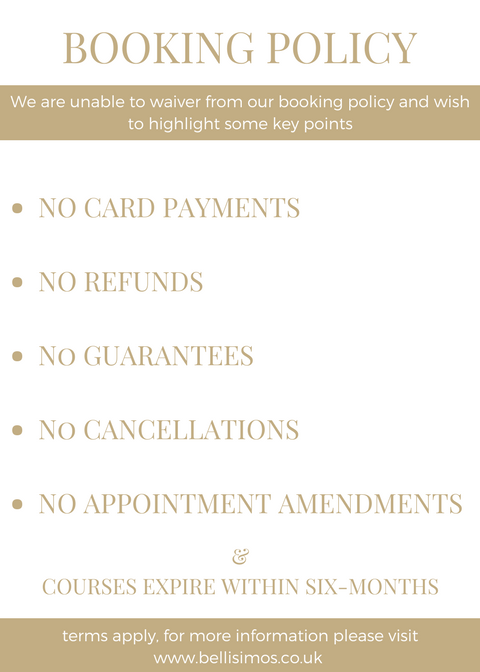 Please, consider the above prior to booking your appointment as we are unable to adjust our policies upon request
Please, remember to turn up early as your appointment will be lost if you fail to be on time. If you are unable to attend your appointment, please call 0333 444 0634 and select option 4 following proactive listing for the auto-attendant. If actioned within 72 hours of your appointment you will not receive additional charges and won't forfeit your treatment plan.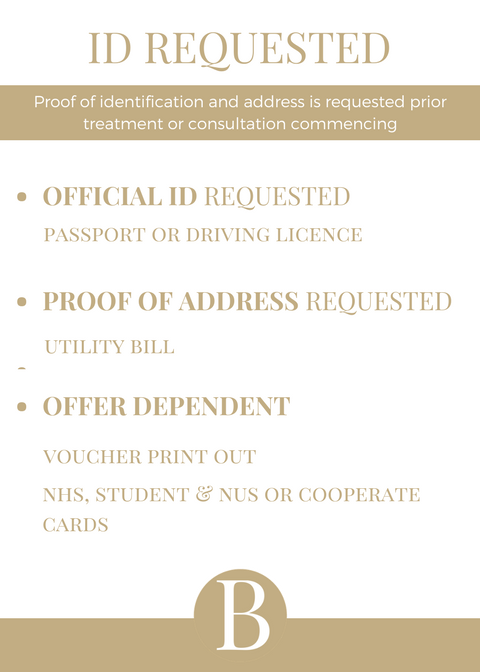 Important: Student offers request NUS EXTRA and Student ID
You are able to send your proofs via email before attending your appointment, however, we also request to see the originals prior to consultation and/or treatment.
Failure to bring the requested proof will result in your appointment not progressing to consultation and/or treatment.